YORKSHIRE COAST VISITOR GUIDE 2016 BROCHURE
Experience a coast of unspoilt treasures...
The Yorkshire Coast is home to some of the most stunning landscapes in the UK.
The picturesque towns of Bridlington, Scarborough, Whitby, Filey Hornsea and Withernsea offer infinite potential to relax and explore. Soak up local charm and rural treats as you wander through the endless sands and spectacular views.
Craft whatever holiday you want with this unique corner of the UK...
Natural thrills of coast & country
Heritage sites, galleries & contemporary culture to soak up
Indulgent accommodation & local treats
Lively attractions to keep you entertained
Create unforgettable memories with every visit
Look no further for the perfect UK stay!
Whatever you demand from a trip away, the sweeping Yorskhire Coast will treat you to a world of opportunity. Whether to explore, get lost, indulge or jump in, this guide gives you everything you need.
Order the 2016 Yorkshire Coast Visitor Guide now to plan the perfect trip.
SORRY, THIS BROCHURE IS NO LONGER AVAILABLE THROUGH THIS WEBSITE.
The Visual History of Yorkshire Coast Visitor Guide 2016 Brochure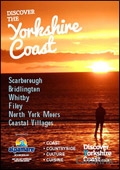 03 December, 2015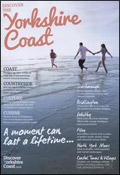 12 January, 2015