SNOWDONIA MOUNTAINS AND COAST BROCHURE
Snowdonia National Park, Llyn Peninsula and the Cambrian Coastline, North Wales.
Let's start right at the top – Snowdon, at 3560ft is the highest peak in Wales and England and there's plenty more. There's a great choice of accommodation, plenty of activities and lots of attractions – narrow gauge railways, castles, watersports, fishing, horseriding, golf, off–road cycling, mountain biking, activity parks and much, much more. Request your FREE brochure today!
A unique area which includes the Snowdonia National Park, the Llyn Peninsula and the Cambrian Coastline with 300km of golden sands and award winning beaches.
With it's breathtaking beauty, fascinating scenery, wide–ranging attractions with plenty to do and see – it is the perfect location for that long awaited holiday, short break or day out.
It's the ideal location with plenty of activities including walking, cycling, fishing, golfing and all kinds of water sports. Visit many attractions including castles, narrow gauge railways, country parks and many more.
Start exploring and visit the most natural and unspoilt landscape in Wales.
SORRY, THIS BROCHURE IS NO LONGER AVAILABLE THROUGH THIS WEBSITE.
The Visual History of Snowdonia Mountains and Coast Brochure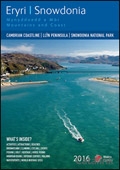 11 January, 2016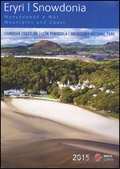 14 September, 2015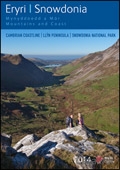 18 December, 2013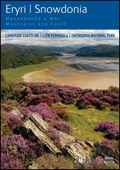 14 January, 2013