MISTRAL - SINGLES HOLIDAYS IN CRETE BROCHURE
An Unforgettable Singles Experience In Crete!
The Gialamarakis family invites you to spend your vacation with them in their homeland of Crete. As Cretans they are direct and whatever they write is precisely what they do!
The Mistral Hotel is a singles resort which caters exclusively for independent and single travellers in their 20's to 70's who enjoy great food, good company and a warm, natural environment.
If you want to travel alone but not be alone, join us to experience authentic Greece and Crete and we promise to make your singles holidays stay a memorable one.
The Mistral Hotel is a small, friendly hotel with a wonderful holidays for singles atmosphere, excellent traditional home-cooked Cretan cuisine and great value for money. We are happy to welcome single travellers and small groups looking for a singles resort from all over the world.
We offer a vast range of excursions and activities and you can take part in as much or as little as you wish. There are also Special Interest Weeks at the Mistral Hotel throughout the season.
This year we are celebrating our 20th year hosting exclusively for the single traveller and with a 45% repeat guest rate, we feel this is the best reassurance and guarantee for the quality of our holidays for singles service.
SORRY, THIS BROCHURE IS NO LONGER AVAILABLE THROUGH THIS WEBSITE.
The Visual History of Mistral - Singles Holidays in Crete Brochure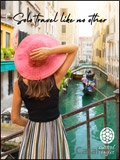 06 February, 2019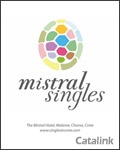 24 February, 2012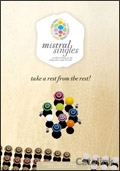 26 October, 2010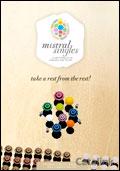 15 April, 2009