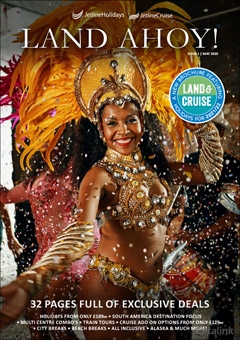 Tweet
Follow JETLINE HOLIDAYS on Twitter
Jetline Holidays
- 2 years ago
Your Friday the 13th has just had a stroke of luck with this AMAZING all inclusive deal to Crete, from only £299pp https://t.co/V7mHJlp83V
Jetline Holidays
- 2 years ago
Discover Cyprus: an island rich in history and culture, and full of wonderful experiences just waiting to be enjoye https://t.co/0sl6kaHZAF
Jetline Holidays
- 2 years ago
Amazing deal for a luxurious 5-star getaway in Porto from £199pp ⭐ 🌙 3 nights ✈️ Return flights to Porto 🍽️ Bed & https://t.co/XFZJLFHeTJ
Jetline Holidays
- 2 years ago
Save 49% on this deluxe Greek holiday with ADDED extras from £499pp ⭐ 🌙 7 nights ✈️ Return flights to Corfu 🍽️ All https://t.co/CrcPt8XDwX
Jetline Holidays
- 2 years ago
Visit on the best cities in Europe, Krakow from only £149pp ⭐ 🌙 3 nights ✈️ Return flights to Krakow 🍽️ Bed & Brea https://t.co/fyWxfXNSfP
JETLINE HOLIDAYS NEWSLETTER
To sign up to the Jetline Holidays Newsletter, simply click the Request Newsletter button below and you will receive amazing special offers, discounts and access to secret sales.
Request Newsletter
Exotic Holidays and City Breaks
Jetline Holidays provides package holidays and city breaks all over the world from New York to Sydney, whether you're looking for an adventure safari in South Africa or a big blow out in Las Vegas there's something for you here! Sign up to the newsletter today to get the latest offers and news on essential holidays.
Visit Malta and enjoy sightseeing and sunbathing, with UNESCO heritage sites and year-round sun what's not to love? Treat your loved one to a break in Iceland for breathtaking waterfalls, dramatic lava fields and bucket-list attractions. The Blue Lagoon and the Northern Lights are must-sees!
See the bright lights of Paris on a city break to remember, you can experience all the major attractions and be sure to take a luxury cruise down the River Seine where you can get a unique view of the city.
Other city breaks include a trip to see the cultural delights of Amsterdam, with incredible museums and activities coupled with a bustling atmosphere Amsterdam is like nowhere else!
Sign up to the Jetline Holidays newsletter today for inspiration on the trip of your lifetime!