GRJ - RIVER CRUISING BY RAIL BROCHURE
Rail and river cruise – two of the best ways to travel!
Because Great Rail Journeys aren't just about the destination, the journeys themselves are a wonder in their own right.
Superb rail travel and exquisite river cruises will transport you through and to some of Europe's most spectacular destinations, revealing them to you in a way that makes them all the more breathtaking. With Great Rail Journeys you'll enjoy holidays that tick every box:
Specialist excursions to exciting places
Inclusive onboard meals with wine
Friendly yet unobtrusive tour managers
Mighty rivers, scenic landscapes
30 years' experience organising outstanding holidays by rail
As the UK's #1 rail holiday operator, you can trust them to deliver an unforgettable experience whatever you choose.
Revel in the luxury, wonder at the sights and relax at your leisure.
Order your Great Rail Journeys – River Cruises brochure now.
SORRY, THIS BROCHURE IS NO LONGER AVAILABLE THROUGH THIS WEBSITE.
The Visual History of GRJ - River Cruising by Rail Brochure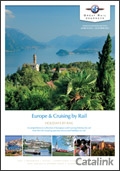 11 August, 2014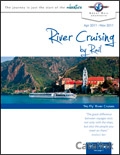 07 February, 2011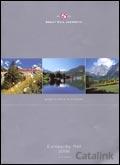 25 January, 2006