COLLETTS SKI HOLIDAYS - ITALY BROCHURE
Inspirational holidays in a real winter wonderland
A Collett's Winter Holiday in the amazing Dolomites can be tailored to meet all of your requirements and preferences. Activities include Snowshoeing, Winter Walking, Downhill Skiing and Cross Country Skiing.
With their explosive shapes and unique colours, the Italian Dolomites are undoubtedly among the most beautiful and spectacular mountains in the world. Without question, they are the crown jewels of the alpine range. At every turn you are stopped in your tracks by the awesome beauty and sheer magnificence of this classic mountain environment. Should you decide on a holiday amid such splendour, you will remember it forever.
Request the Colletts Ski Holidays Brochure today for inspiration on the trip of your lifetime!
SORRY, THIS BROCHURE IS NO LONGER AVAILABLE THROUGH THIS WEBSITE.
The Visual History of Colletts Ski Holidays - Italy Brochure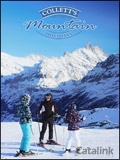 04 February, 2019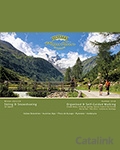 25 August, 2016

30 November, 2010

27 November, 2009