S2S ISLE OF MAN NEWSLETTER
To sign up to the S2S Isle of Man Newsletter, simply click the Request Newsletter button below and you will receive amazing special offers, discounts and access to secret sales.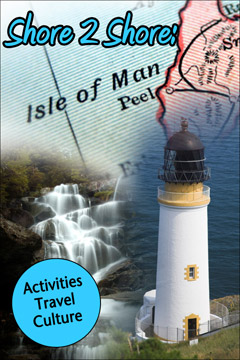 The Isle of Man has a diverse range of cultural events, which reflect the range of influence exerted by both modern British and older Gaelic culture. From Yn Cruinnaght (Inter Celtic Festival) to the Isle of Man International Rally, it's always worth investigating what's happening there, whatever your tastes.

And talking of tastes, you'll be pleased to know that the Isle of Man produces a wide range of food and drink locally, meaning that you'll have the opportunity to eat tasty food without worrying about your carbon footprint (although you'll have to watch your calories!).

If watching birds rather than cars is more your style, then you'll be pleased to know that there besides the Tynwald National Park, the situation of the Isle of Man means that during the winter it is visited by birds from the Arctic seeking refuge from the harsh conditions. Or go looking for whales and Dolphins from the shore, while wandering past geological formations hewn from the living rock by the sea itself.

All year round one can participate in a number of activities from kayaking to golf, all of which offer unparalleled opportunities to experience the natural beauty of this small unspoilt island. Whether you're a fitness fanatic or just feel like taking a leisurely walk in some beautiful surroundings, the Isle of Man can cater to all.