S2S - ASIA HOLIDAYS NEWSLETTER
To sign up to the S2S - Asia Holidays Newsletter, simply click the Request Newsletter button below and you will receive amazing special offers, discounts and access to secret sales.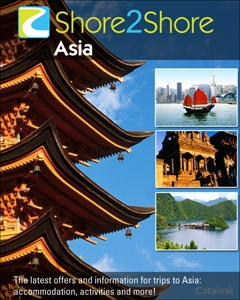 Shore 2 Shore Asia – Discover the Orient!

The S2S Asia eNewsletter brings you information on a wide variety of Asian holidays – whether you are an older couple looking for an educational trip, a family looking for a holiday with the kids or even if you're looking into backpacking and trekking in Mongolia, they're sure to be able to bring something new to your attention.

S2S Asia looks all over Asia to find the most breathtaking scenery, the best hotels and the cheapest prices and then tells you where to go to find them!

Sign up today want to get great Asian Holiday ideas and deals!