POTTERS BOWLS BREAKS BROCHURE
Potters Bowls – Bring your hobby with you

Do you want to celebrate your passion with other enthusiasts? Are you looking for an opportunity to show off your skills? Then Potters Leisure Resort in Norfolk has just what you need.

Their expertly crafted packages and facilities ensure that you will always play at the time and pace that suits you.
World–class rinks – 14 indoor, 7 outdoor and 6 Short Mat rinks
Latest facilities – indulge in quality flooring and modern score boards
Social atmosphere – warm, welcoming and friendly at all times
Variety – browse breaks to suit all abilities, budgets and schedules
With an ever–expanding range of facilities and breaks, their indoor bowls rinks and competitions are increasingly renowned as some of the best in the world – so you can rest assured quality is guaranteed whatever you choose.

The brochure features a meticulous range of competitions and leisurely breaks, including their Champion of Champions tournament, to suit players of all ages and abilities – so no one need be left out.

And with tantalising food, friendly bars and evening entertainment provided by the Potters Theatre Company, you can look forward to a great time even once the games have finished.

Make the most of a unique environment. Reminisce with old friends, make new ones or simply immerse yourself in a timeless sport. Order your Potters Bowls Breaks brochure now and stay ahead of the game.

SORRY, THIS BROCHURE IS NO LONGER AVAILABLE THROUGH THIS WEBSITE.
The Visual History of Potters Bowls Breaks Brochure

11 September, 2017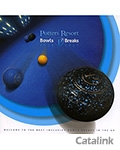 23 September, 2016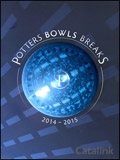 24 July, 2014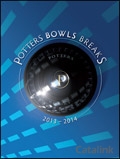 27 September, 2013