NORWAY INSPIRATION BROCHURE
Visit Norway and you can't fail to be inspired by this beautiful and spectacular country. You'll return to nature with the most breathtaking of scenery, the stunning fjords, white sandy beaches, pure mountain air, the freshest of cuisine and a fantastic choice of activities.

The ambience throughout is one of total relaxation – wherever you stay, you can be assured of a welcoming friendly reception. Accommodation is really great value for money – Norway really is not as expensive as many people think.

Wherever you choose to visit in Norway, you'll find it easy going and easy to get to. Even the most remote of areas is well served by public transport. It may be an idea not to plan too many details ahead – half the fun of travelling around Norway is finding a magical place to stay and discovering some magical sights along the way.

There's nothing finer than strolling around the picturesque towns and villages and soaking up the rich culture and natural beauty all around.

So, why not find out more about this magnificently beautiful country and order your free brochure now.
SORRY, THIS BROCHURE IS NO LONGER AVAILABLE THROUGH THIS WEBSITE.
The Visual History of Norway Inspiration Brochure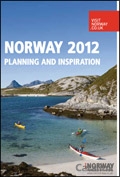 24 January, 2012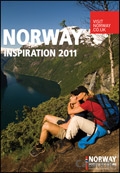 02 August, 2011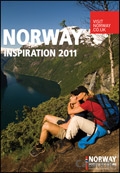 02 August, 2011