NORTH EAST WALES BROCHURE
Discover a different side of Wales
From Iron Age hillforts and seaside towns to exciting festivals and action–packed outdoor activities; this stunning part of the world has all the makings of an unforgettable holiday, all year round, for all ages. Whatever you look for in a holiday, you can find it here:
Beach Holidays – explore beautiful beaches in Rhyll and Prestatyn
Discover Welsh Heritage – visit ancient castles and museums stuffed with tales of Wales' History
Get active – the North Wales countryside offers a wealth for adventure, from horse riding to abseiling
Spectacular events – from rally races to music festivals, North Wales has a calendar brimming over with exciting events
The perfect holiday setting
North Wales features some of the most beautiful landscape in Wales, with many areas of outstanding national beauty, so you'll really want to get out there and explore it.
To find out more about what you can do in this top UK destination request a brochure today.
SORRY, THIS BROCHURE IS NO LONGER AVAILABLE THROUGH THIS WEBSITE.
The Visual History of North East Wales Brochure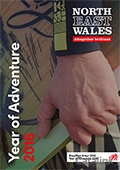 29 June, 2016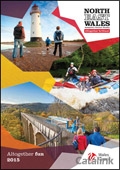 11 March, 2015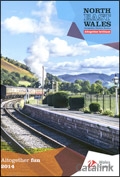 07 April, 2014