To sign up to the Cool Camping Newsletter, simply click the Request Newsletter button below and you will receive amazing special offers, discounts and access to secret sales.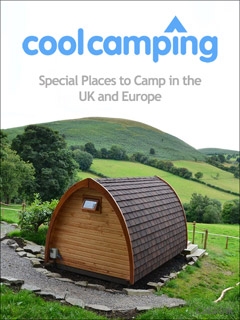 The Very Best Campsites in the UK & Europe
Cool Camping invites you to sample unique camping experiences in the UK and Europe. Sign up to the newsletter today to get the latest camping and glamping offers at hundreds of locations.
From the creators of the best selling Cool Camping guidebook series, their curated website is now the go-to platform for finding and booking the best camping and glamping accommodation.
Read reviews, browse images and search by location to find the holiday that's right for you, with every single campsite specially recommended by the expert Cool Camping team.
From beach breaks with the kids at a family-friendly campsite to a couple's retreat in an en-suite tree house, Cool Camping offers a range of getaway options. One thing, however, is always guaranteed: the best price.
Sign up now for the latest camping and glamping news, competitions and special offers.