CHEVRON AIR HOLIDAYS NEWSLETTER
Chevron Air Holidays, the true Malta & Gozo travel operator, offers unparalleled passion and knowledge about the Mediterranean islands of Malta & Gozo. Operating exclusively in the Maltese Islands for over 20 years, Chevron has long been established as an independent and genuine specialist. We have built an enviable reputation for reliability, service and efficiency. We have a vast knowledge of our specialised product, Malta & Gozo. We sell direct, saving you the traveller, time and money to offer you a cheaper holiday, without any hassles.
SORRY, THIS NEWSLETTER IS NO LONGER AVAILABLE THROUGH THIS WEBSITE.
The Visual History of Chevron Air Holidays Newsletter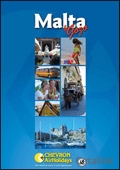 31 March, 2011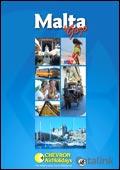 27 November, 2006