To sign up to the Carbis Bay Cornwall Holidays Newsletter, simply click the Request Newsletter button below and you will receive amazing special offers, discounts and access to secret sales.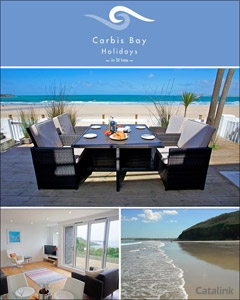 The only way to enjoy Cornwall in luxury
A radiant collection of hand-picked properties to guarantee a show-stopping holiday whatever you demand.
The Carbis Bay Holidays newsletter will introduce you to some of Cornwall's most sought–after locations and let you decide how to make the most of them. Whether you're in need of a rejuvenating beach–side retreat or an activity-filled, countryside holiday, these emails deliver unforgettable packages at unbelievable prices.
Picturesque properties in Carbis Bay, St Ives & West Cornwall
Choose from apartments, cottages, villas & more
Greet on arrival, linen, utilities, parking & welcome pack included
Contemporary facilities, authentic exteriors
Enjoy savings & exclusive discounts
Because the flexibility of their options, the value of their accommodation and the generosity of their discounts ensure no one need be left out.
Sign up to the Carbis Bay Holidays newsletter now for a UK holiday you won't forget.