2018 TIME FOR WILTSHIRE
It's time for Wiltshire
These days, it seems, you're always on the go. Someone's always on your case. Always wants your time. Wiltshire is the perfect antidote to busy lives and overcrowded cities. Here you can breathe more easily. Feel unhurried. Relax and unwind. So make time for yourself in 2018 and let Wiltshire put back what the rest of the week takes out. You'll be here in no time.
Instead of living life in the fast lane, why not take things at a gentler pace. Step off the world for a while. On a narrowboat trip along Wiltshire's Kennet & Avon Canal, for example, you'll find just three speeds: slow, very slow and stop. No need for speed cameras (although the more conventional kind could come in handy).
Wiltshire has been a special place for a very long time and our World Heritage Site stands testament to the ages. Stonehenge and Avebury have a magnetism that has drawn people to them for centuries. Wiltshire is also rolling green downs, ancient woodlands and bustling market towns. Parish churches, grand historic houses and country inns. Timeless monuments and contemporary luxury. Local ales and picnics in the park.
All this, yet only an hour and a half, or less, from London. So come to Wiltshire and write your own chapter in our never-ending story: less racing against the clock and more timeless pleasures to enjoy.
Download a digital copy of the Wiltshire 2018 Visitor Guide to find all the inspiration you need for an unforgettable visit.
SORRY, THIS IS NO LONGER AVAILABLE THROUGH THIS WEBSITE.
The Visual History of 2018 Time for Wiltshire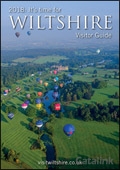 09 January, 2018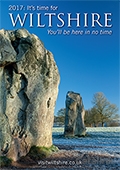 20 December, 2016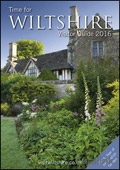 18 November, 2015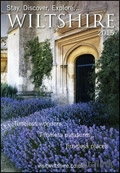 22 January, 2015